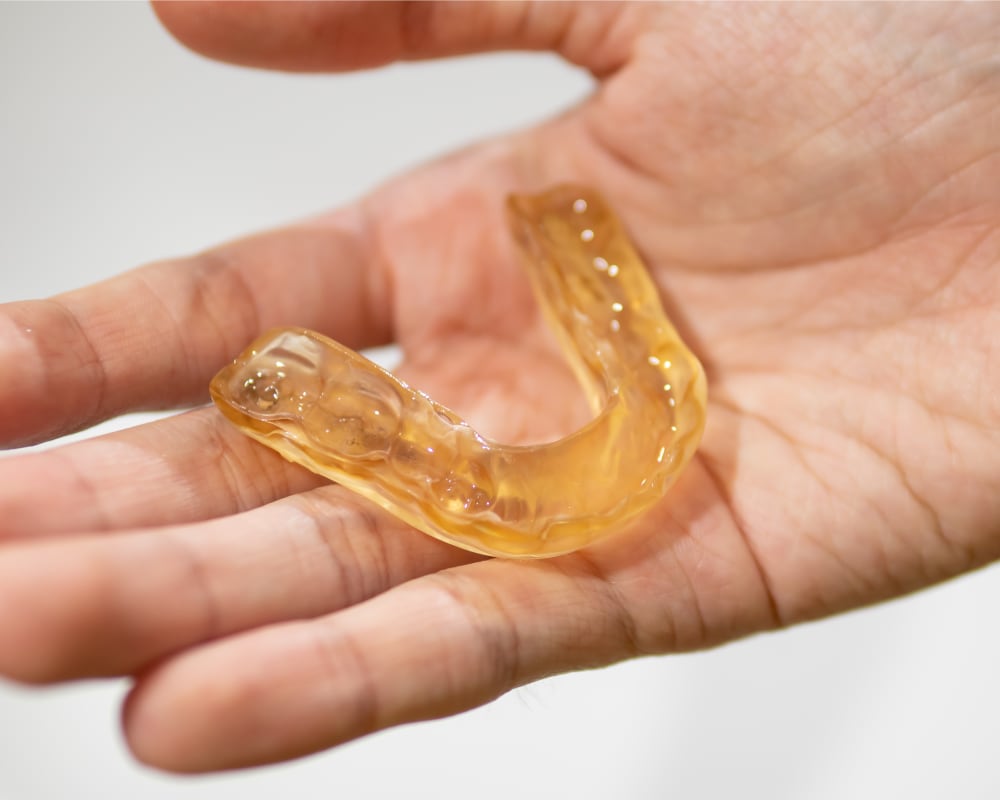 What is a Sports Mouth Guard?
Maintaining your oral health involves more than just brushing and flossing - especially if you participate in athletics or contact spots. Dental appliances can preserve and protect the integrity of our oral structures and the health of our entire bodies. 
If you are struck in the face during an activity like team sports such as football or hockey, mouth guards provide a barrier between your top and bottom rows of teeth, as well as your teeth and the soft tissues of your mouth.
Custom-Made For Your Smile
Dental appliances offered at Dr. Daniel Mahler Dentistry are custom-made for your teeth based on impressions we take of your smile. This means they will have a snug fit, so you can focus your attention on your sport rather than how the mouth guard feels.