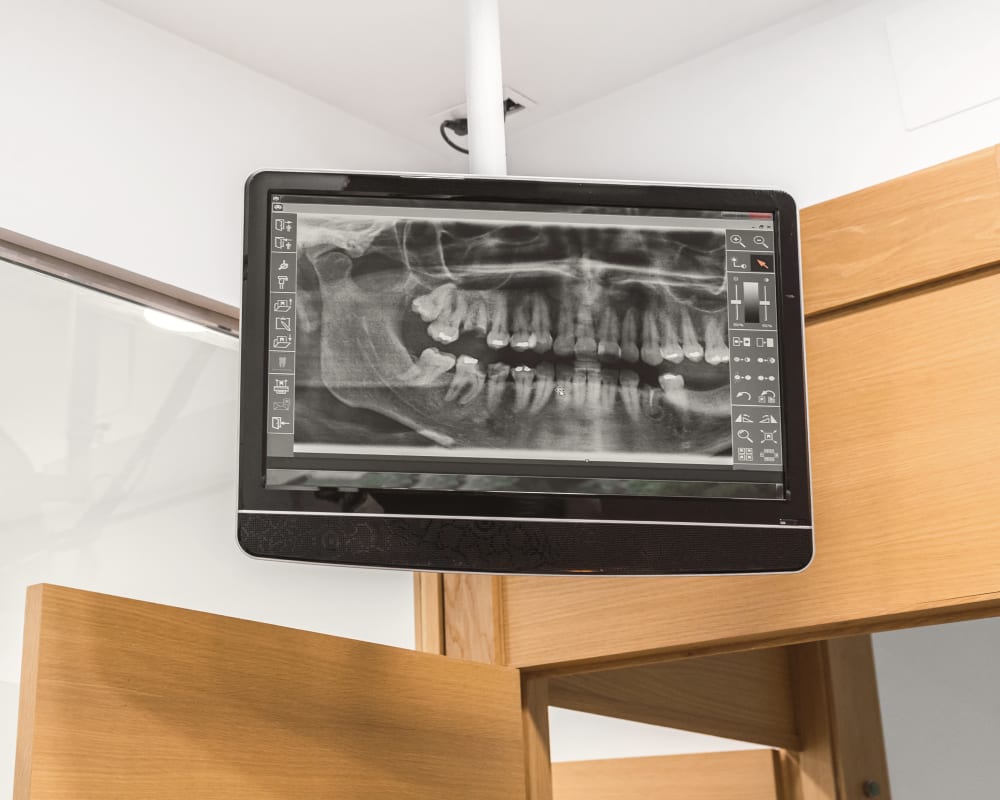 Technologies at Our Dental Clinic
Dr. Daniel Mahler Dentistry uses the technology housed in our office to inform our treatment planning and assist in the delivery of dental services. Our technology assists us in assessing the general health of your smile, diagnosing health issues in their early stages and exploring your treatment options. 
Since we can display our digital X-ray images and other diagnostic results on the monitors of our treatment rooms, we can show you any issues detected in your smile and walk you through your treatment plan.
Our goal is always to provide our patients with the dental care they need while working to keep them informed about their oral health. We are proud to support this goal with our dental technology.
Digital X-Rays
Digital X-rays use digital X-ray sensors instead of traditional photographic X-ray film to capture images of your teeth, gums and jaw. 
This technology can produce detailed images of your oral structures and reveal conditions or health issues that may not be apparent to the naked eye - allowing your dentist to examine and diagnose any potential or emerging dental health issues.
Intraoral Cameras
Intraoral cameras are used by our dental team to transmit a live feed of the inside of your mouth to a monitor in our treatment room. Our dentist uses intraoral cameras to get a better view of health issues that may be difficult to see properly otherwise, such as fractures on the inner side of your teeth or tooth decay between back molars.
We can also use our intraoral camera to show you exactly where health issues are located in your mouth - helping our patients understand the condition of their smile.